---
O Teste Acadêmico de Proficiência em Idiomas da TAPIBRASIL, é uma prova aplicada a todos os candidatos e/ou alunos de mestrado ou doutorado que precisem certificar perante os diferentes programas de pós graduação os seus conhecimentos tanto em português como em línguas estrangeiras.
O TAPI é uma prova modular, atendendendo as exigências dos diferentes programas. No ato da inscrição, o aluno escolhe o(s) módulo(s) que o seu departamento exige.
O C. I. Curso de Idiomas é um centro aplicador do TAPI.
---

TEST OF ENGLISH AS A FOREIGN LANGUAGE
The purpose of the TOEFL test is to evaluate the English proficiency of people whose native language is not English. The scores are required for purposes of admission by colleges and universities in the United States and Canada.
TOEFL is also used by institutions in other countries where English is the language of instruction.
In addition, scholarship programs, licensing/certification agencies and government agencies use TOEFL scores to evaluate English proficiency.
– Preparation courses are individual and tailor-made.
– We've been preparing U.F.R.J. students since 1986.
---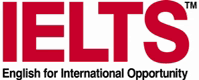 IELTS is the International English Language Testing System. It measures ability to communicate in English across all four language skills – listening, reading, writing and speaking – for people who intend to study or work where English is the language of communication.
Educational institutions, government agencies and professional organisations across 120 countries around the world recognise IELTS scores as a trusted and valid indicator of ability to communicate in English.
---

Le DELF ("Diplôme d'Études en Langue Française") et le DALF sont des diplômes de français langue étrangère émis par le Ministère de l'Éducation Nationale français et élaborés sur la base des théories les plus récentes de l'évaluation des compétences en langue étrangères.
Les examens du DELF et le DALF sont …
– standardisés et reconnus dans le monde entier.
– harmonisés sur les niveaux du Cadre européen commun de référence pour les langues depuis janvier 2006.
– élaborés par le Centre International d'Études Pédagogiques, sous la tutelle du Ministère de l'Éducation Nationale.
– reconnus par ALTE (Association of Language Testers in Europe).
Chaque diplôme du DELF et du DALF
– est indépendant
– correspond à un des niveaux du cadre européen de référence pour les langues
– est attribué sur la base des résultats à une série d'épreuves conçues pour évaluer les 5 compétences de communication (compréhension écrite et orale, production écrite et orale interactive et monologuée).
– est reconnu par ALTE (Association of Language Testers in Europe).
---

Os diplomas são certificações oficiais, que outorga o Ministério de Educação e Cultura da Espanha.
O Instituto Cervantes está encarregado de aplicar os exames, enquanto a Universidade de Salamanca está encarregada da elaboração, correção e avaliação final de todos os exames.
Se dividem em três níveis:
– C.I.E. (Certificado Inicial de Español) Certifica um domínio do idioma espanhol suficiente para controlar situações que requeiram ao examinado um nível elementar de comunicação.
– D.B.E. (Diploma Básico de Español) Certifica um domínio do idioma espanhol suficiente para que o examinado se desenvolva em situações normais da vida que não precisem de termos especializados do mesmo.
– D.S.E. (Diploma Superior de Español) Certifica um domínio total do idioma espanhol, o que permite ao examinado desenvolver-se em qualquer situação que requeira este nível, além do conhecimento da cultura.
– As aulas são individuais.
– O tempo de duração da preparação para cada um destes exames depende de uma avaliação prévia feita pelo departamento de espanhol do Curso
---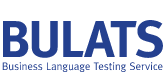 The Business Language Testing Service is a language assessment service specifically for the use of companies and organisations. BULATS is for organisations which need a reliable way of assessing the language ability of groups of employees or trainees.
The service is designed to test the language of employees who need to use a foreign language in their work, and for students and employees on language courses or on professional/business courses where foreign language ability is an important element of the course.