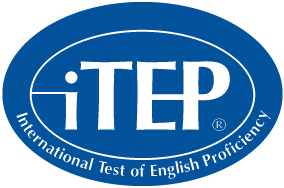 iTEP is an internationally recognized English proficiency test in more than 50 countries. Now available in Brazil.
It is a 60 or 90 minute test that evaluates Listening, Grammar and Reading  habilities (Core test)  and includes Speaking and  Writing (Plus test).
In case of irregularity, we will contact you immediately.

Since 1986, we have aimed to meet your needs: learning a foreign language, improving your conversational skills, preparing for a job interview or for an international congress, translating or proofreading your article, taking a proficiency test or preparing for one.